Andrews Removals & Freight ®
Andrew's Removals & Freight is a Company established since July 2012 and which started its operation in January 2014 offers the full range of precisely-tailored services under one roof. We specialize in International Freight & Forwarding by Road, Sea and Air, Household & Personal Effects Removals – Worldwide, Storage. Warehousing and Customs Clearing.
Regional & Overseas Representation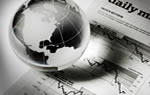 In the region and overseas, we are represented by a number of International Forwarding Agents , with strong market positions in the Sea Freight, Airfreight , Project Management and contract logistics business with a clear focus on providing value-added IT based supply chain management service and lead logistics solutions.
Our Representatives
Such include Kuhnel Nagel and Ziegler, just to mension a few.
Brokerage Services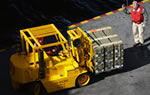 In view of the vast amount of cargo we ship to East and West Africa, we have priority status with most of the Lines calling at these ports. As a result, we are in a strong position to offer very competitive freight rates and space on vessels that are generally over committed.
Warehousing Services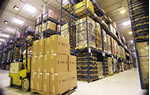 We our clients with a wide array of warehousing and related services. Our state of the art warehouses includes bonded warehousing, security vault storage, bar-coding, picking and packing facility, crating and many other tailor-made services as per the clients' request. We offer 24 hour high tech video surveillance and secure facilities for careful handling of cargo. At Andrew's Removals & Freight, we can structure a warehouse solution to suit individual specifications. Our team listens carefully to your logistics challenges and conducts a thorough analysis of your business requirements. Using this information and our proven experience, we can construct an optimal solution to suit your cost and service requirements.